Jika Jika Community Centre now has a SEED LIBRARY!
The Seed Library is free and anyone is welcome to participate by borrowing seeds to grow at home and returning saved seeds at the end of the season.
There are free seed saving packets available for you to return seeds in, as well as print copies of our Sow What When seed planting guide booklet.
If you have excess saved seed at home, seed donations are always welcome.
The Seed Library is combined with their community Book Library, and is located out the front of Jika Jika Community Centre at 1B Plant Street Northcote. They will be adding a Toy Library and Plant Exchange in early 2021.
It was great fun to launch the Seed Library at the Jika Jika Christmas party in December. Here are some photos taken at the launch.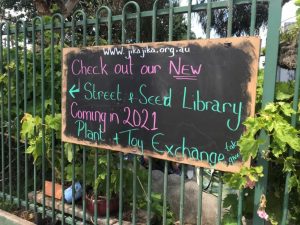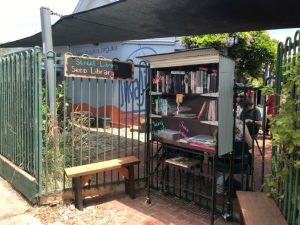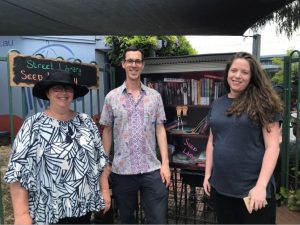 For a full list of seed library locations visit the community garden map and scroll down to the bottom.