BORROW – GROW – SAVE – RETURN
The little seed libraries at the Alphington Community Centre, Sylvester Hive Community Garden and the Newton Street Community Garden have been topped up with seeds, seed saving envelopes and copies of our new Seed Saving booklet!
So why not head down and grab some seeds for your garden?
Please register your loans and returns on the registration sheet in the seed box – and don't forget to return saved seeds to the library at the end of the season.
Seed donations are welcome!
Feel free to take some empty seed saving envelopes home and bring back your surplus saved seeds so you can help your neighbours grow a diversity of plants.
Thanks! 🙂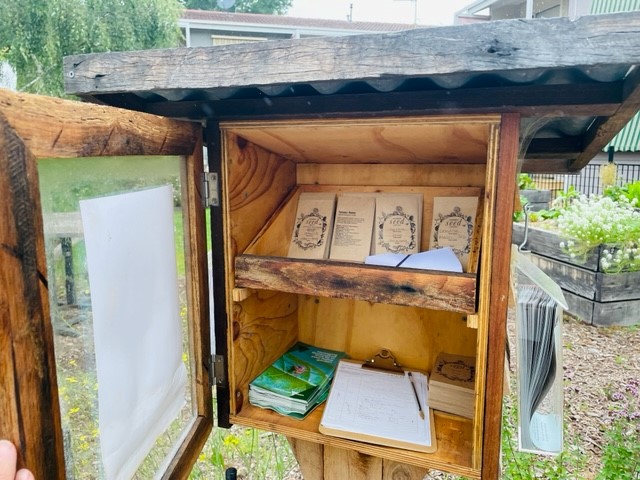 Pictured: Newton Street Seed Library, 9 Newton Street Reservoir