This week, Jemena has launched their 2023 Community Grants, which seek to empower local community organisations, groups, schools, and charities to make a real and lasting difference for others and their local environment.
In 2023, they will be increasing their grants levels and introducing individual grants categories focused on environmental sustainability and social inclusion.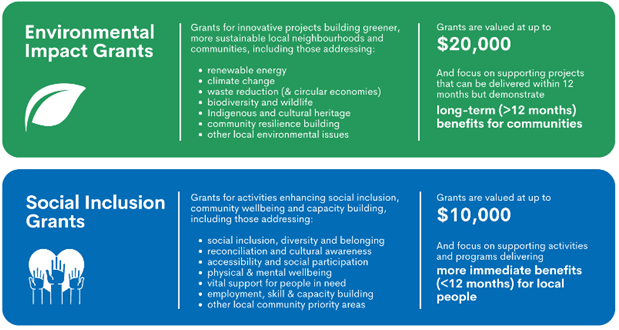 Please check your eligibility before applying.
Applications will close 5pm, Sunday 9 July 2022 AEST
To find more information and apply, visit https://jemena.com.au/communitygrants
For any questions, contact the Jemena Community team.